This article is intended for Medical Office Assistants (MOAs) who are associated with a doctor's office on the Thrive Health platform.
Questionnaires are sent to patients on Thrive Health to gather responses on their physical and mental wellbeing. They are a great tool to provide the care team with information about the individuals' health so that they can make decisions regarding surgery or ongoing care.
1. Log into your account as an MOA at https://app.thrive.health.
2. Select your name in the top right-hand corner of the screen.
3. Select Organization Settings.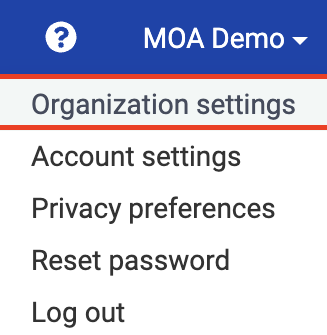 4. Select Questionnaire Results from the left-hand menu.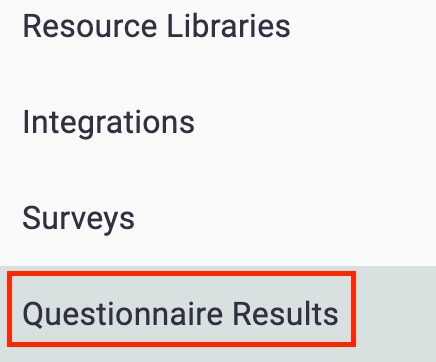 5. Next to the questionnaire that you would like to download the responses for, select the Overview icon shown below.

6. Select the Download icon shown below to download the questionnaire responses. The questionnaire responses should now successfully be downloaded to your device.

Note: You can view the number of responses the questionnaire has received next to the questionnaire's name at the top of the page.