This article is intended for end users and patients who are associated with their place of work, school, or doctor's office on the Thrive Health platform.
Follow the steps below to delete your Thrive Health account, depending on whether you were invited to join the platform by your Organization (Workflow #1) or Doctor's Office (Workflow #2):
Note: if your organization has Single Sign On (SSO) enabled, you will not be able to delete your account by following Workflow #1. Instead, please reach out to support@thrive.health to process your account deletion request.
Workflow #1: Account is associated with an Organization
1. Log in to your account on my.thrive.health.
2. Click on the icon with your initials in the top right corner of your homepage. In the following menu, select Account Settings.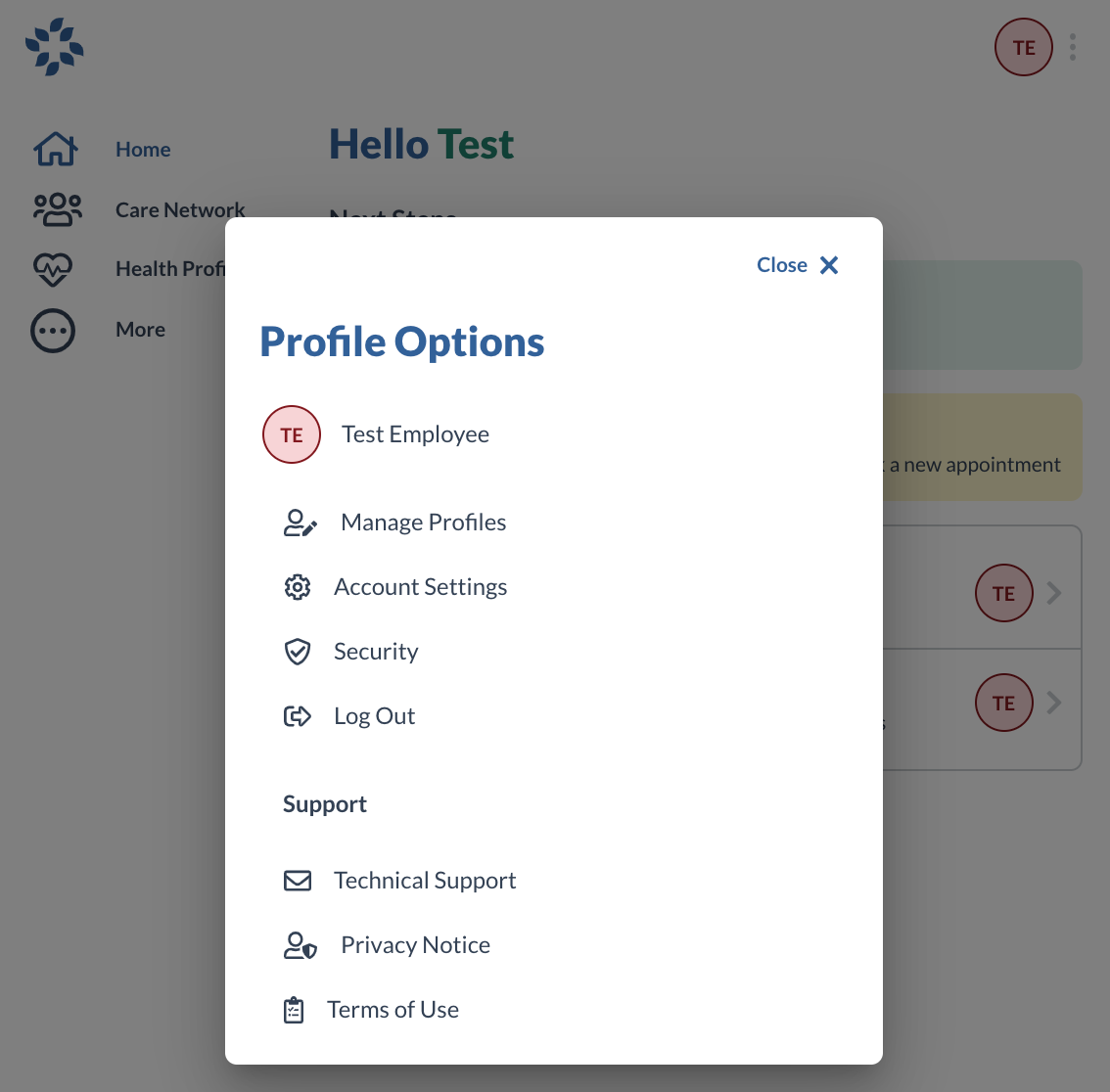 3. Select Delete Account, and confirm by pressing the blue Delete Account button.
4. You will be asked to Reauthenticate your account. Enter your my.thrive.health login information into the popup window.
5. On the following screen, click Send Code, which will send a code to the email inbox associated with your Thrive account. Enter this code into the field shown below, and click Delete account.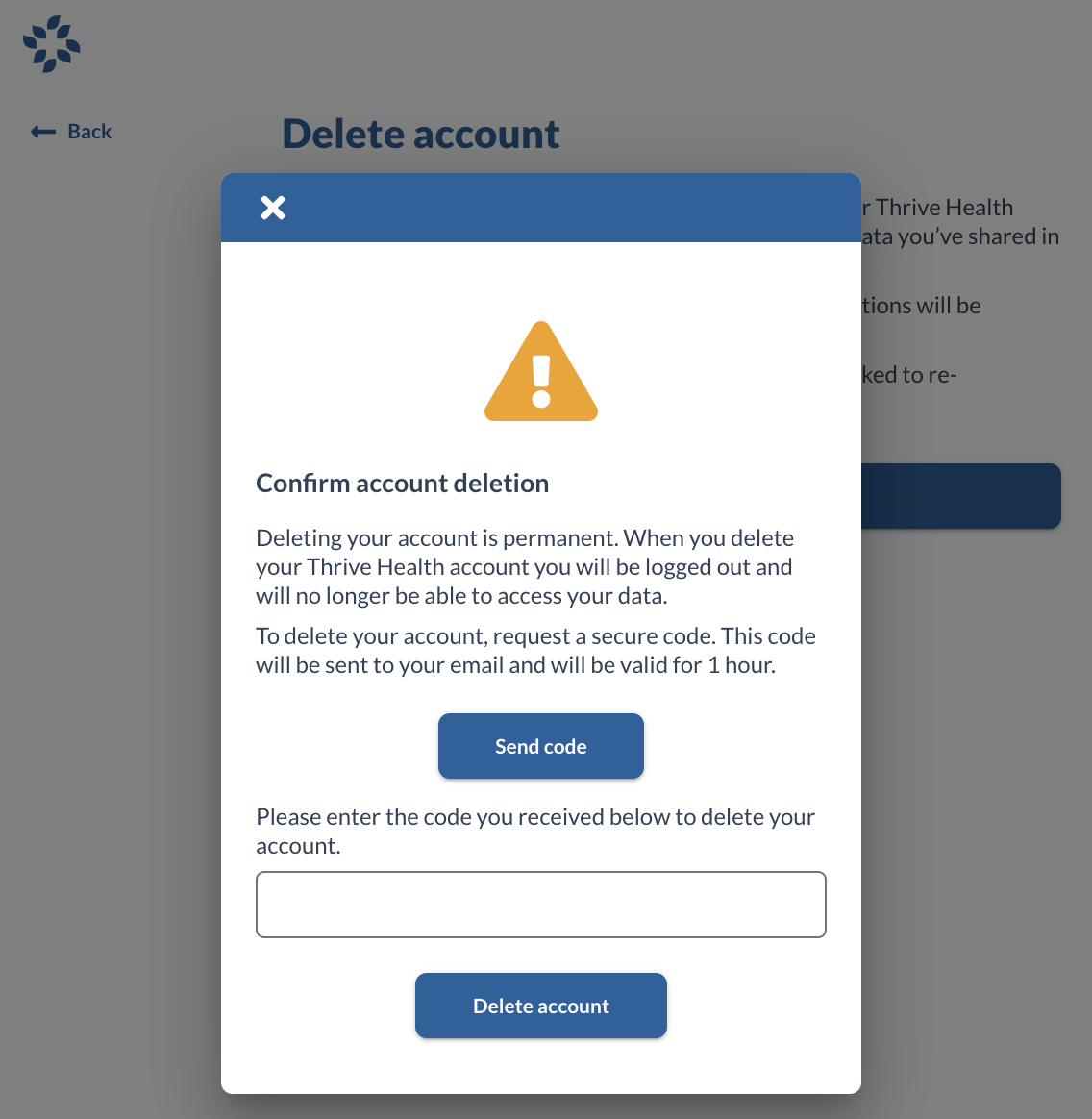 6. You will be logged out of your account. The account is now deleted.
Workflow #2: Account is associated with a Doctor's Office
Please direct all account deletion requests to support@thrive.health for processing.