This article is intended for Medical Office Assistants who are associated with a doctor's office on the Thrive Health platform.
The Thrive Health platform allows Medical Office Assistants (MOAs) to send supplementary educational materials (Workflow #1) or additional questionnaires (Workflow #2) to patients, in addition to the preliminary intake questionnaire.
Workflow #1: Sending educational materials (using Add Task)
1. Find the patient on your worklist on app.thrive.health, and click on the three grey dots located to the far right of the task column. Select Add Task.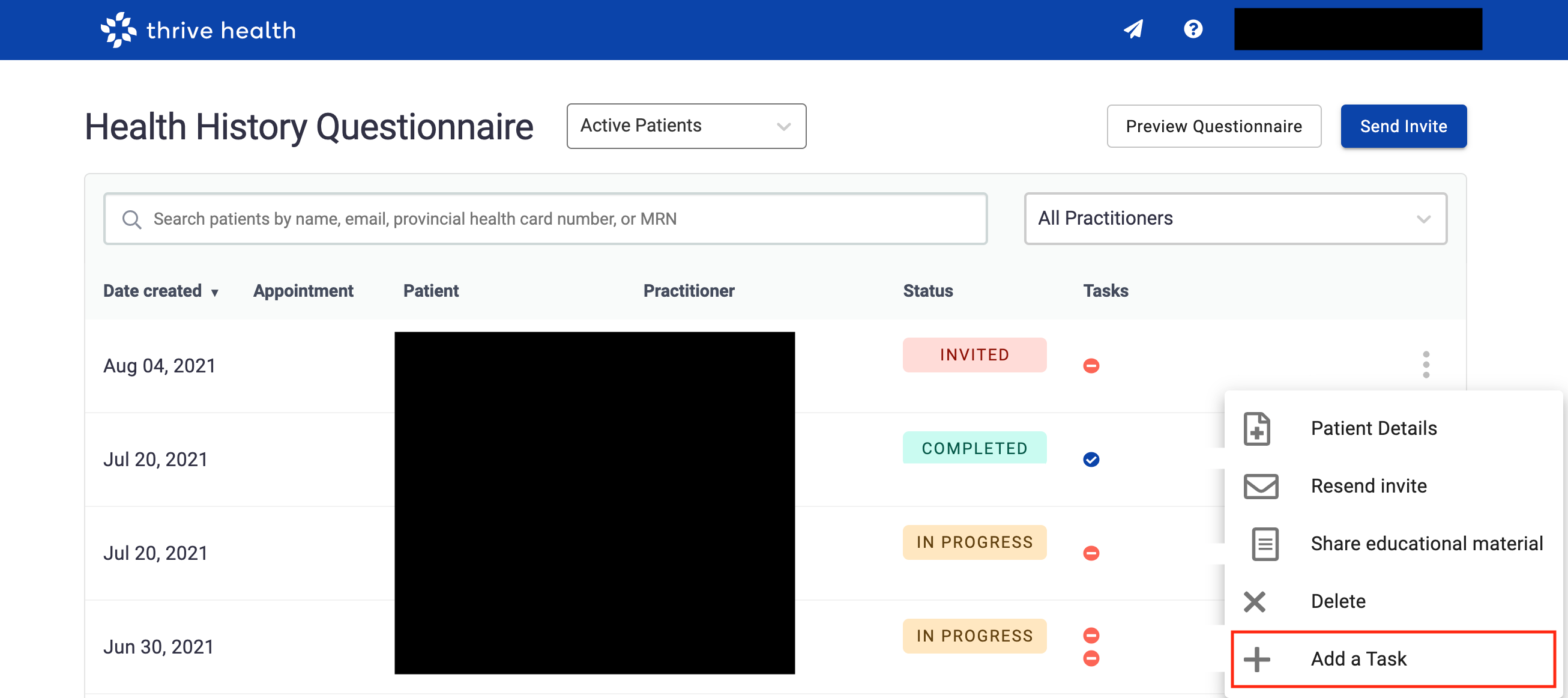 2. Select the educational material(s) you would like to send to the patient, then press Send.
3. Once the material has been sent, the patient will automatically receive an email notification.
Workflow #2: Sending additional questionnaires (using Registration codes)
1. Select your name in the top right corner of your homepage on app.thrive.health and go to Organization Settings.
2. Go to Registration Codes. Copy the relevant code by clicking on the Copy icon and send it to your patient. They will receive an email invitation, with a link that will allow them to access their new material.