This article is intended for patients who are associated with a doctor's office on the Thrive Health platform.
In order to correctly complete a clinical questionnaire, please follow the steps in the video above. Be mindful, you must ensure the following:
Your questionnaire says "100% Complete" in the top left corner
All tabs of the questionnaire have a checkmark, indicating completion (

not

the red dot)
You have selected the blue Submit button (

not

the Save and close button)
Note: if these steps have not been finished, you will continue to receive reminder emails to complete your tasks. For more information, see this article: Reminder emails.
The following example screenshot shows a questionnaire that is in progress, at 86% complete. The Patient Screening section has a checkmark, while the Support Person and Household Members Screening tab has a red dot indicating an incomplete section. This user is not finished their survey and therefore cannot see the Submit button.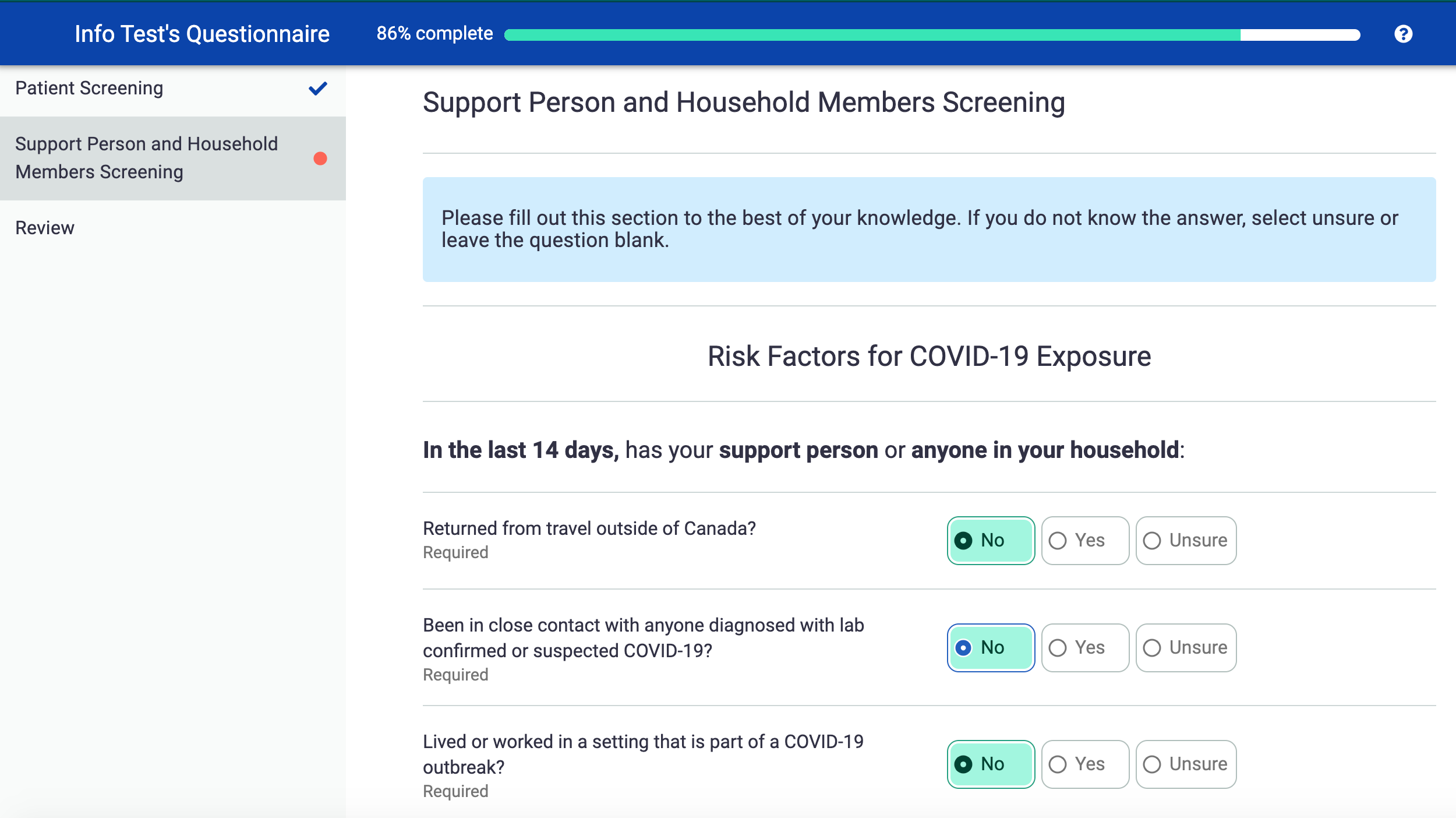 The following example screenshot shows a 100% completed questionnaire, as all sections have a checkmark and the blue Submit button has popped up in the bottom right. Once the Submit button has been selected and confirmed, this questionnaire will be correctly completed.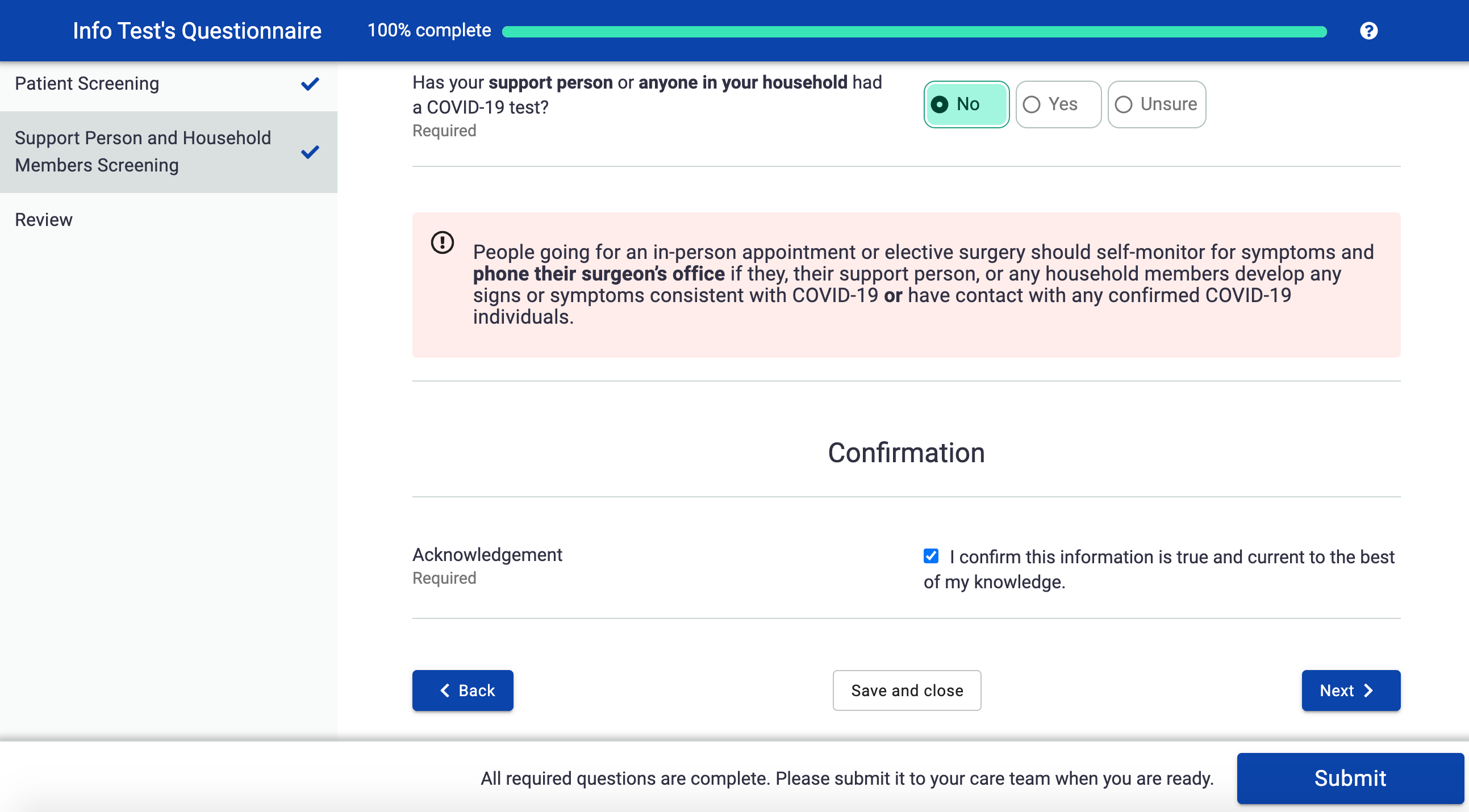 Note: once your questionnaire is successfully submitted, you will be redirected to the home page. You will see a green message appear, which will also notify you if you have any more tasks that require completion.

Note: please reach out to your doctor's office directly for any medical or appointment-related questions. Their phone number can be found in your Thrive Health invite and reminder email.