This article is intended for end users who are associated with a place of work or school on the Thrive Health platform.
Multi-Factor Authentication (MFA) adds an additional layer of security to logins, by enabling a two-step authentication process via users' mobile devices. When using MFA, end users are required to verify their identity by inputting a code sent to their phone number.

To learn how to set up MFA, please follow the steps outlined below:
1. Log in to your profile at my.thrive.health with the username and password that you created.
2. Select your initials in the top right corner of the home page.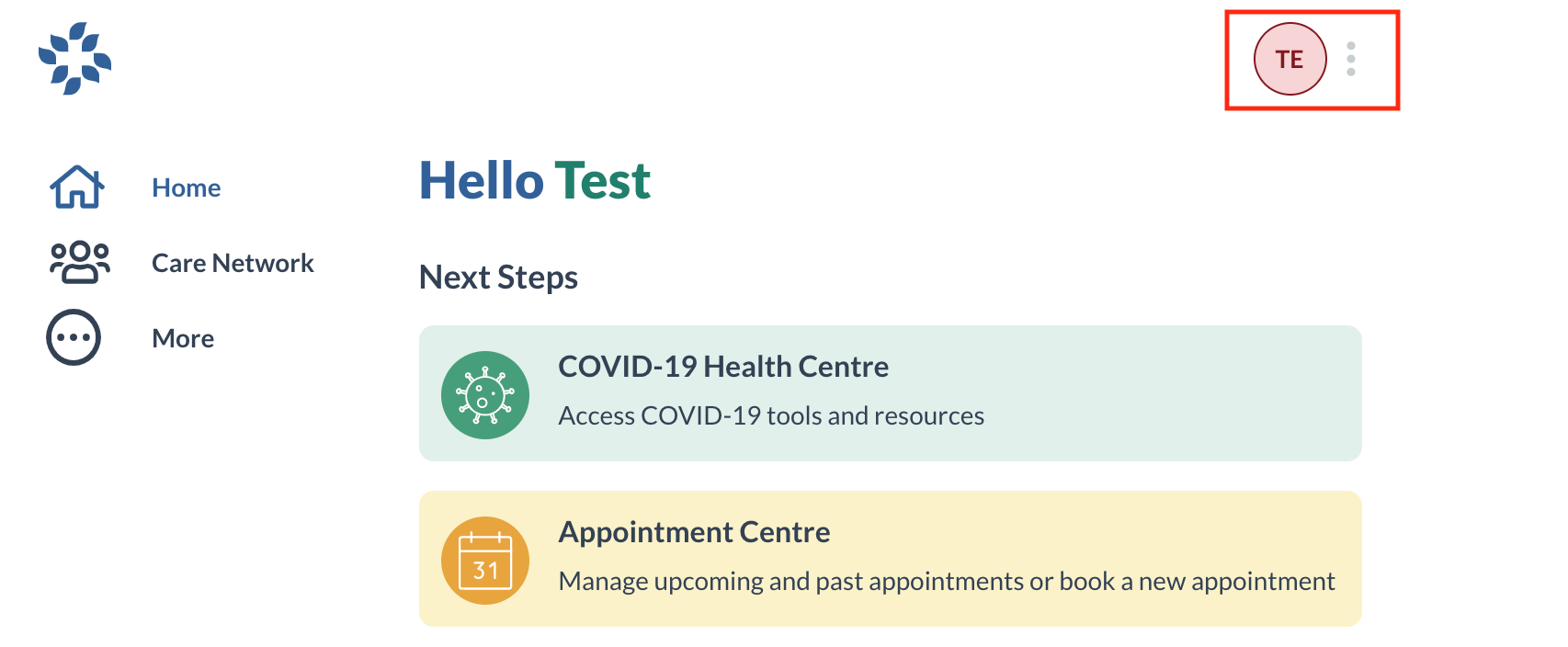 2. Navigate to Security.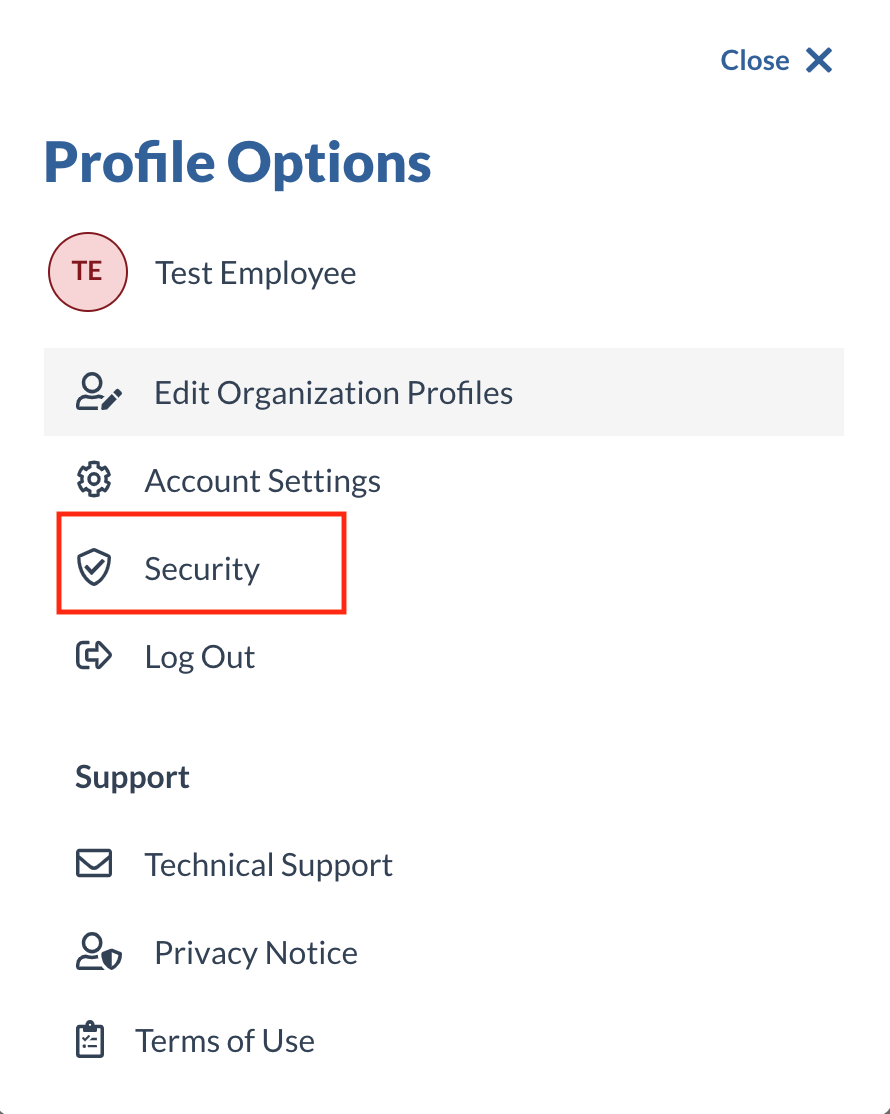 3. There will be an option to turn MFA on or off.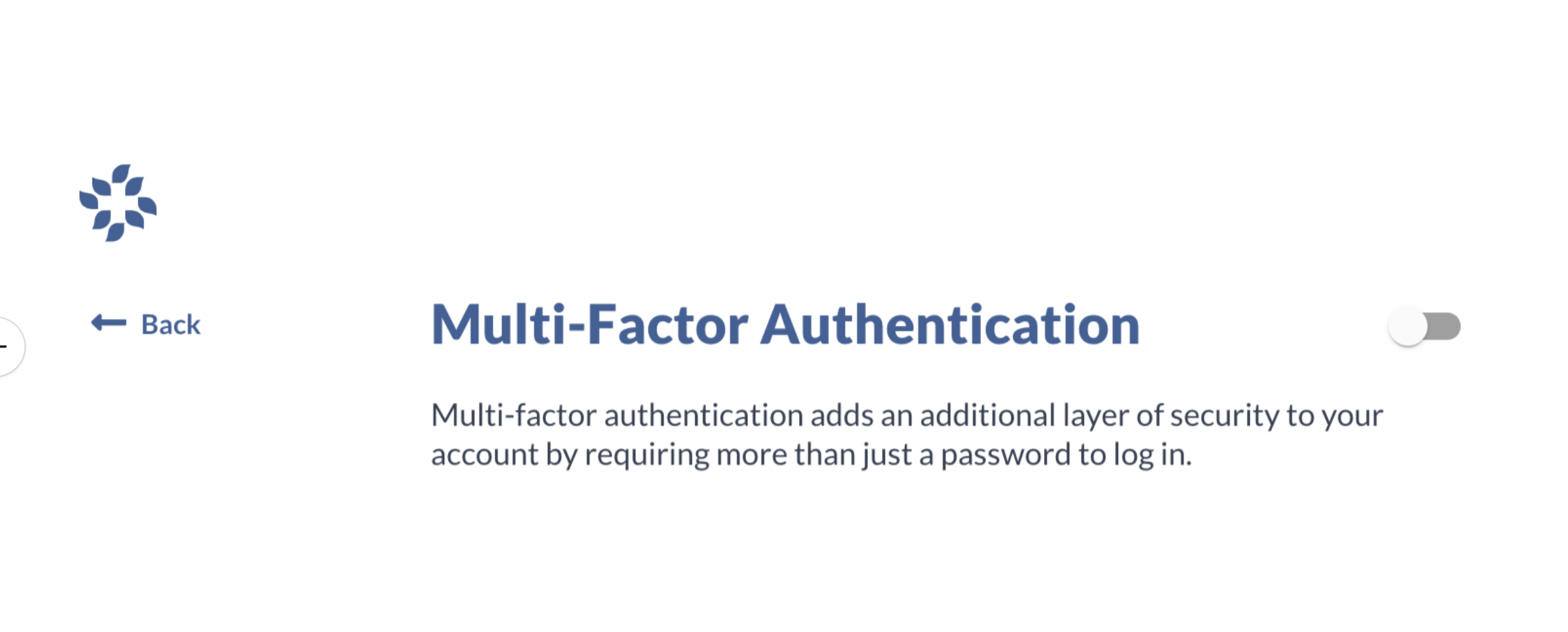 Note: if MFA is enabled as a mandatory feature for your whole organization, you will not be able to turn MFA off from this screen.
4. When the MFA is enabled, you will be logged out of your account.
5. Re-enter your Thrive Health username and password.
6. You will be taken to the following screen. Enter your personal cell phone number, and ensure there are no typos as a verification code will be sent to this number.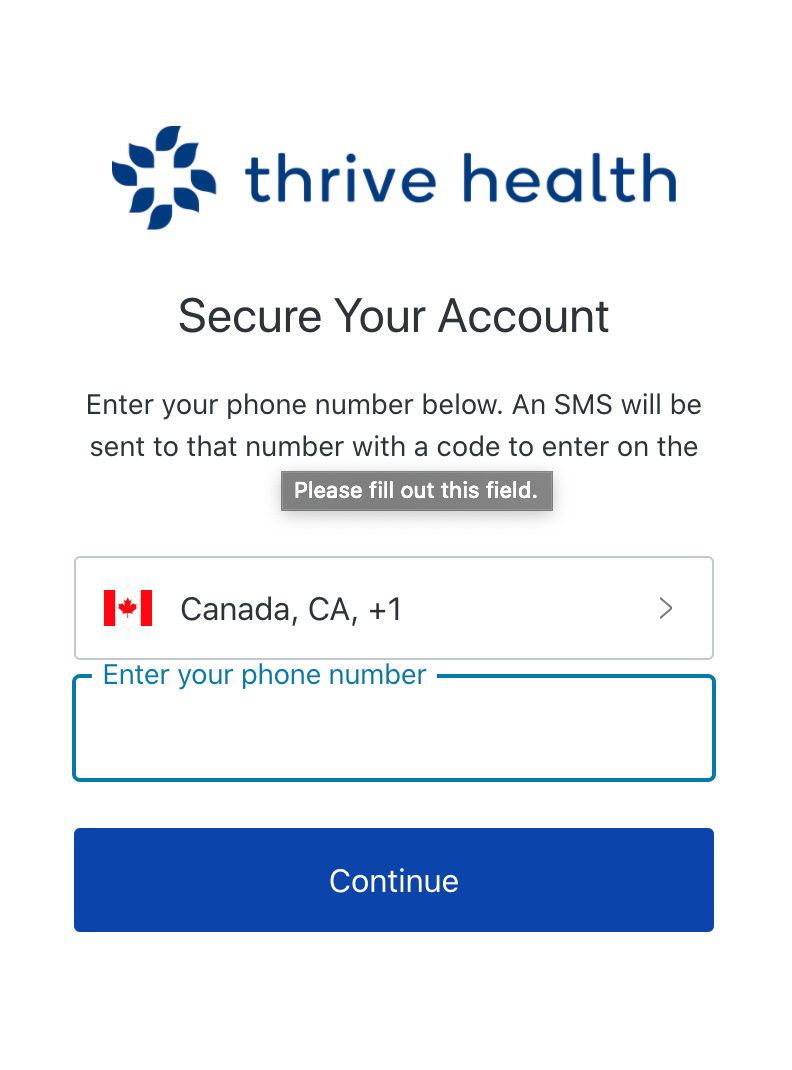 7. Once you have received your verification code and have entered it into the required field, you will be given a recovery code.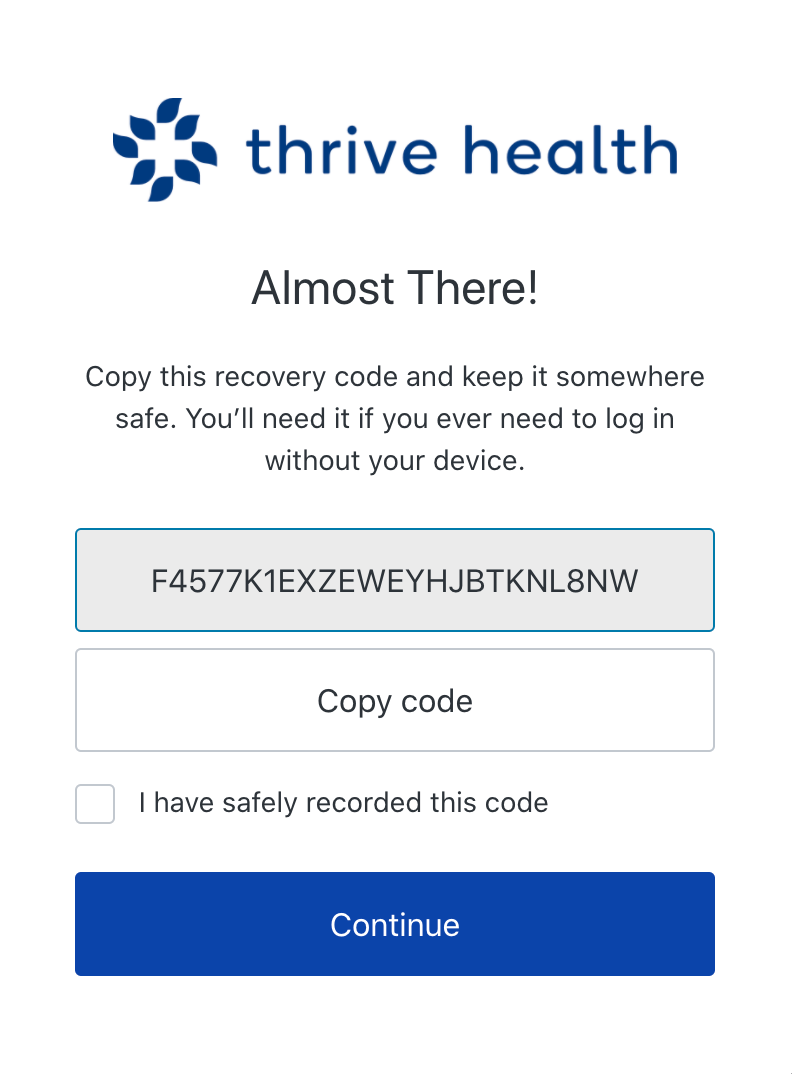 Note: Please keep this code in a safe place, as it will allow you to recover your account in the case of an emergency.
However, if you forgot your code or want to access your account without it, there is an option to do so when first logging into your account. You can select Try another method that will allow you to use either SMS or Email, or your Recovery Code, to access your account.
8. You are now able to access your Thrive Health account. Please note that when MFA is enabled, you will need to have access to your cell phone each time you log in.