This article is intended for end users and patients who are associated with their place of work, school, or doctor's office on the Thrive Health platform.
By following these steps, you can change personal information like DOB (Date of Birth) that is either preventing you from logging in and verifying your account, or is outdated.
There are two different workflows for changing personal information on your accounts, depending on whether the invitation to join Thrive Health was sent by an Organization (Workflow #1) or a Doctor's Office (Workflow #2). This personal information is required to verify account access or to keep up-to-date records.
Workflow #1: User is part of an Organization
1. Verifying account access
When signing up for your account on my.thrive.health, you will be asked to enter your Date of Birth (DOB) to verify your identity. If the birth date entered does not match the records entered by your organization, the following message will appear:

Please contact your Organization Administrator for further assistance, as they will be able to update your records to the correct date and allow you to access the platform. For additional assistance, please reach out to our technical support team at support@thrive.health.
2. Changing outdated or incorrect information
If you are already logged in to your account and need to amend your personal information, select the top-right icon with your initials on the homepage.

Now, click Manage Profiles.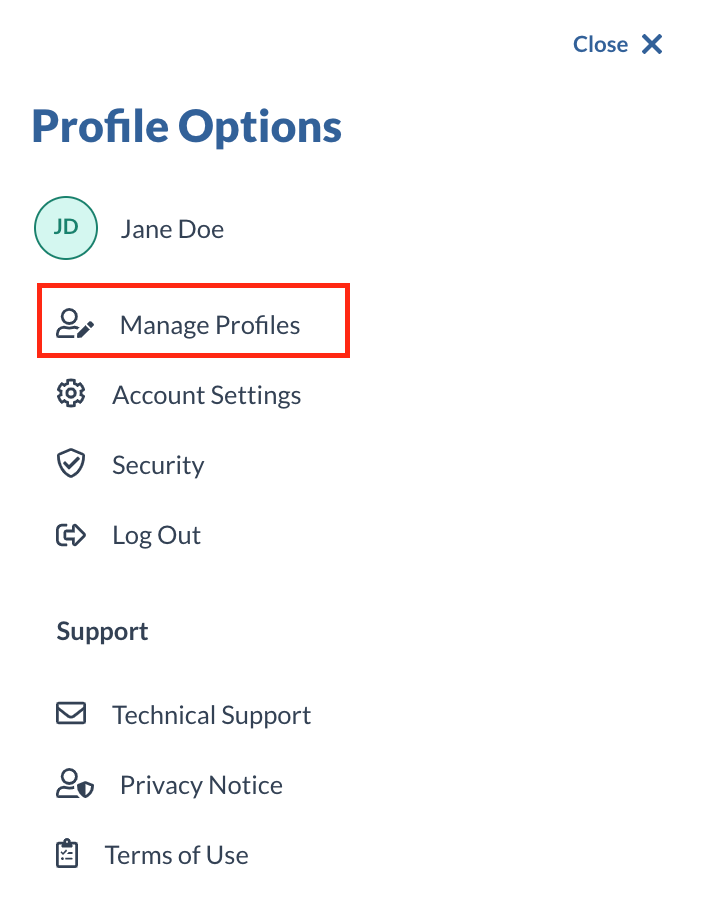 Click on the profile that you wish to edit. Choose View and edit profile.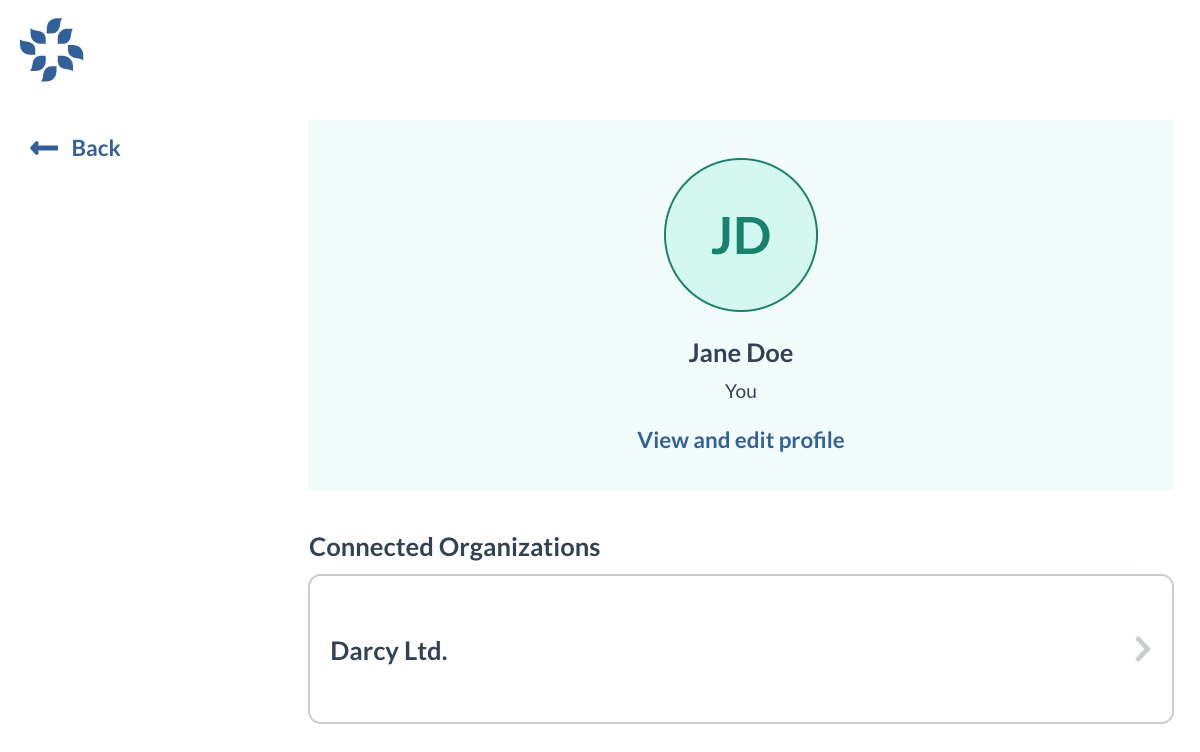 You will be able to edit your personal information yourself from this menu.
Note: you will not be able to change your email address.
Workflow #2: User is part of a Doctor's Office
If information such as your birthdate does not match your Thrive Health profile and prevents you from verifying access to the platform, please contact your MOA or clinic, or reach out to support@thrive.health.
Note: when contacting Thrive Health, please email in response to the invite or reminder email to join the platform whenever possible. This helps us verify your identity and your respective doctor's office.
When your identity has been confirmed with information like your correct DOB and phone number, you will receive a confirmation email once your information has been updated.